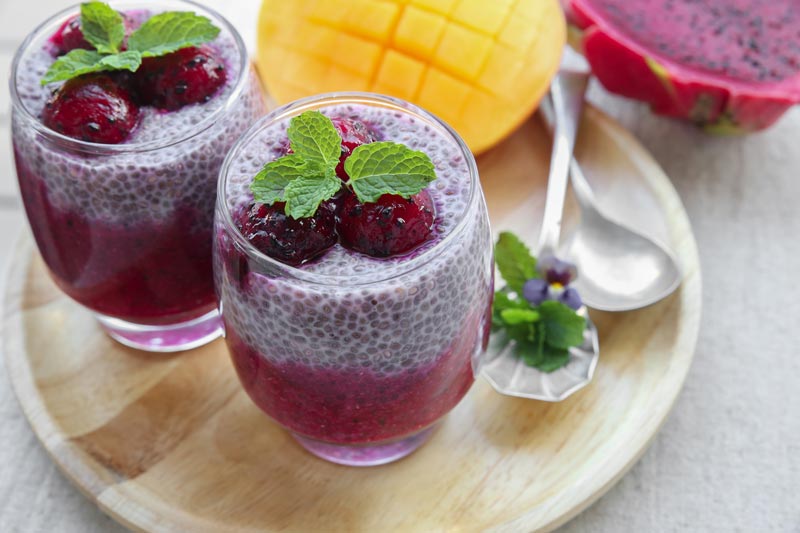 PITAHAYA MOUSSE
Ingredients:
1 CUP PITAHAYA PUREE
1/2 CUP OF SUGAR
¼ CUP LIME JUICE
1 PACKET PLAIN GELATIN
2 CUPS HEAVY WHIPPING CREAM
2 TABLESPOONS OF SUGAR.
Preparation:
Srinkle gelatin over lime juice and stir.Mix puree and ½ cup sugar in saucepan and heat to a simmer stir in lime juice with gelatin and stir over low heat 2 minutes until gelatin dissolves. Remove from heat and cool to room temperature. When cool, beat heavy cream and 2 tablespoons sugar to stiff peaks.
Fold the 2 mixtures together gently until well mixed. Pour or spoon into serving dishes and refrigerate until firm.
Your comment...NameE-mail